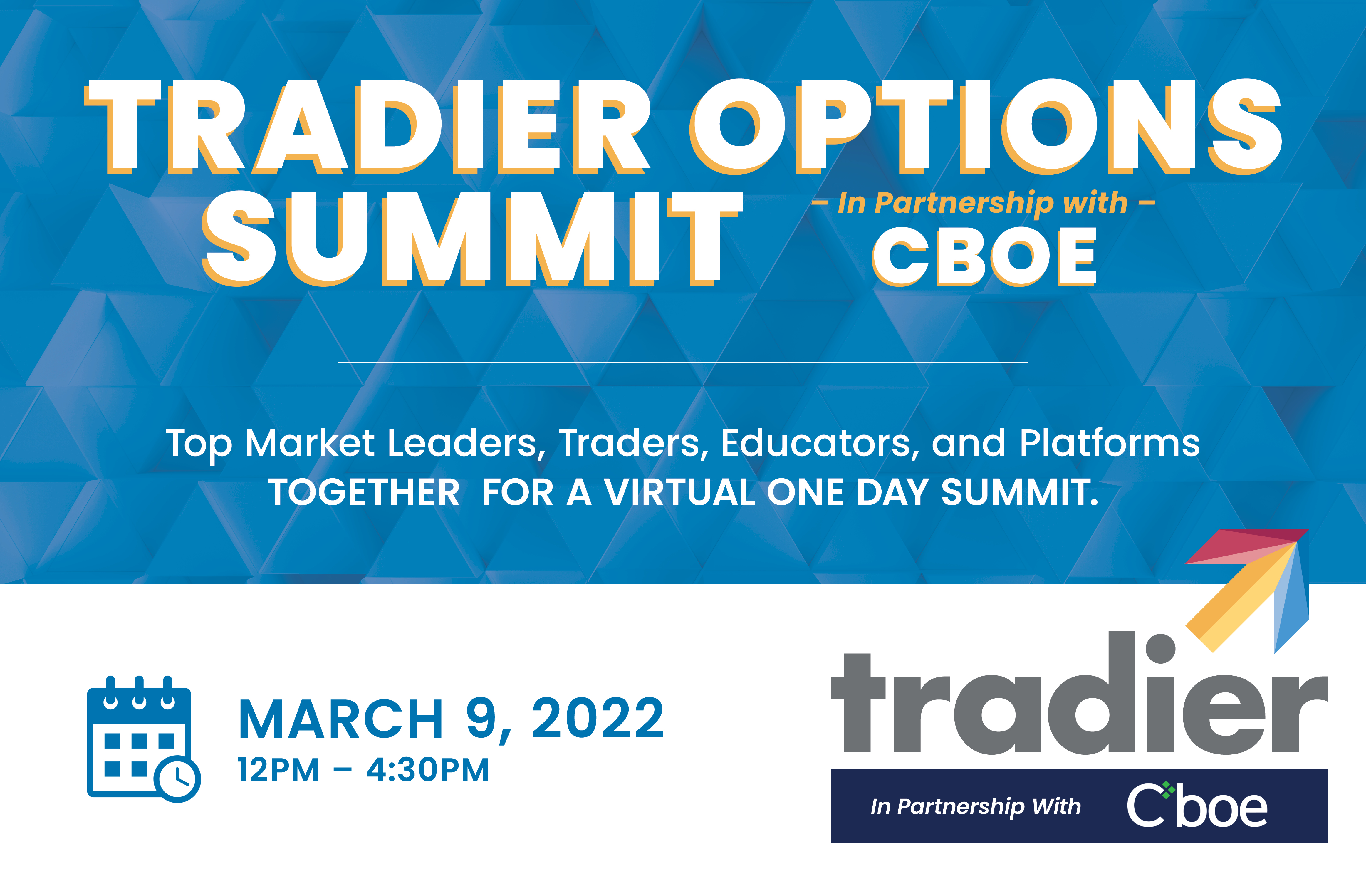 Register now!




Tradier's Options Summit


in partnership with Cboe
March 9, 2022 12:00PM - 4:30PM EST
Tradier, in close partnership with Cboe, a leading global exchange operator, is bringing together some of the top market leaders, traders, educators, and platforms for a one-day, virtual, educational options trading summit.
Meet some of the Tradier Option Summit Speakers
Todd "Bubba" Horwitz
Chief Strategist - BubbaTrading.com
For more than 36 years, Todd "Bubba" Horwitz has enjoyed a successful career in the financial industry. He began his profession in 1980 as was one of the original market makers in the SPX Trading Pit at the Chicago Board of Options Exchange. He has traded at all of the major exchanges in Chicago and is currently a member of the CBOT. In addition to his trading, for the past five years he has concentrated on writing, education, and a media career.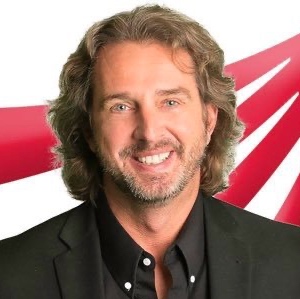 Markus Heitkoetter
Owner & Founder - Rockwell Trading
Markus is a former IBM director who relocated from Germany to Austin, Texas in 2002 and became a full-time trader. In 2005 Markus founded Rockwell Trading in order to simplify the trading process and help as many traders as possible to achieve their trading goals. He is the author of the bestselling book "The Simple Strategy," a book that helps traders improve their trading with a simple, easy to use trading method.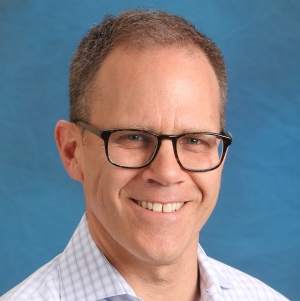 Henry Schwartz
Senior Director & Head of Product Intelligence - Cboe
Henry is senior director and head of product intelligence at Cboe Global Markets' Information Solutions Group. A veteran of equity derivatives markets, Schwartz came to Cboe following the development and the exchange operator's subsequent acquisition of Trade Alert, an options order flow tracker he founded that uses technology to enhance transparency in options market making and trading.
The Tradier Options Summit leverages both Tradier's and Cboe's marketplace influence and leadership, delivering a centralized platform for both experienced day traders and online trading brokers to discuss:
A Place For Beginner And Advanced Day Traders To Connect And Learn
Tradier Options Summit in partnership with Cboe delivers a range of information for beginner and advanced options traders alike. Our agenda was carefully developed by Tradier and Cboe stakeholders, offering keynote speakers, leaders, and educators that will cover a wide range of topics and events that include (but is not limited to):
Keynote Address

Getting Started with Options Trading

Advanced Options Trading

Understanding Option Order Flow to Make Trading Decisions
And so much more. Sign up today to secure your spot!

Check the background of this investment professional on FINRA's BrokerCheck
Important Risk Information


Tradier Brokerage, Inc. investment products: Not FDIC Insured - No Bank Guarantee
Systems response and account access times may vary due to a variety of factors, including trading volumes, market conditions and system performance.
Please consider your financial condition, investment objectives, time horizon and expenses before making any investment decision.
Past performance is no guarantee of future returns.
Refer to Privacy/CIP Notification, Business Continuity Plan, Extended Hours Trading Disclosure, Order Routing Disclosure, Day-trading Risk Disclosure Statement and Margin Disclosure.
ETFs involve unique risks and you should carefully consider the risk factors, which are outlined in the prospectus. Exchange trade products such as ETFs and ETNs involve unique risks that should carefully considered before investing. Please read the Exchange Traded Products Risk Disclosure and the SEC notice on Exchange Trade Funds (ETFs).
Options carry a high level of risk and are not suitable for all investors. Please read the Characteristics and Risks of Standardized Options before trading in options.
Disclosures

* Single Listed Index Options are subject to a $0.35/contract commission in addition to any other charges for exchange, OCC and regulatory fees. OCC and regulatory fees apply to all option transactions, including subscription plans. See Fee Schedule for more details.
* Tradier Brokerage Inc. charges for exchange, OCC and regulatory fees. Other fees and applicable minimums may apply see Fee Schedule for more details. Promotions are subject to change at any time. Please contact customer support for details regarding fees for Mutual Fund and Bond transactions.
© 2021, Tradier Brokerage, Inc., an independent subsidiary of Tradier Inc. All rights reserved. Member FINRA/SIPC. The TradeHawk platform is owned and operated independently by Tradier Inc, parent company of Tradier Brokerage. Third party research, analysis and other tools obtained from companies not affiliated with Tradier Brokerage, Inc. are for informational purposes only. Tradier Brokerage, Inc. does not guarantee its accuracy, completeness, or suitability. Supporting documentation for comparisons, recommendations, statistics, or other technical data, will be supplied upon request. Accounts are carried and cleared with Apex Clearing Inc.